Company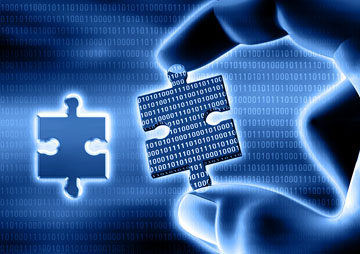 PrimaCode Technologies is software development company that is creating new and innovative software solutions designed to make land surveyors and other measuring professionals more productive while at the same time improving the quality and reliability of their work products.
The founder of PrimaCode Technologies, Dennis C. Drumm, is a professional land surveyor who has been able to leverage his engineering and computer science education with his land surveying experience to develop proprietary software applications for the exclusive use of his own land surveying practice.
Now, many years later, Dennis is taking that early programming experience for his own office, to develop commercially available software products that target the gap between what is already available for the surveying profession and what is still needed by the profession.
Dennis has also been able to use his land surveying background to incorporate elements of boundary law into his software products and their user's guides for those areas of boundary law that have a mathematical or statistical component. Therefore, PrimaCode's software can also help land surveyors provide better compliance with a number of the commonly held rules of evidence.


Dennis C. Drumm
Following Dennis' formal education in engineering and computer science in the 70's, he apprenticed as a land surveyor for several years, followed by a number of continuing education programs — some formal, some informal — over the succeeding years that focused primarily on boundary law and computer programming.
On December 29, 1978 Dennis was registered as a Professional Land Surveyor by the Commonwealth of Massachusetts, having fulfilled the Commonwealth's education, experience and examination requirements. During the succeeding years, he also obtained his New York license and Vermont license in land surveying.
In 1980, Dennis started his own land surveying practice on North Street, Pittsfield, MA, which business operated throughout the 80's and 90's as Dennis C. Drumm & Associates, employing at times as many as eleven persons. A matter of some pride is that so many of those former employees now hold prominent positions within the profession and many went on to become registered as well.
Before the doors of Drumm Associates ever opened for business in 1980, Dennis took the time to develop his own brand of land surveying software to be used exclusively by his office. The success of that work, and his passion for software development in general, later became the primary motivation for starting PrimaCode Technologies and developing commercially available software.
Following the establishment of Drumm Associates, Dennis taught a land surveying class at Berkshire Community College (1985), chaired the Massachusetts Association of Land Surveyors and Civil Engineers (MALSCE) Examination Committee and Continuing Education Committee, served as a Surveying Subject Matter Expert (1985-1995) for the National Council of Examiners for Engineering and Surveying (NCEES), received the MALSCE "Surveyor of the Year Award" (1994) and in 1996 was appointed the surveyor member of the Massachusetts Board of Registration of Professional Engineers and Professional Land Surveyors.
Beginning in 1998, Dennis scaled back his land surveying practice to devote more time to software development under the business name of PrimaCode Technologies. Since then Dennis has continued his land surveying practice on a more limited basis and has thus far produced two software products.
Calibrate, the company's first software product, is offered as freeware and is used to calibrate electronic measuring devices using redundant measurements made along a standardized calibration baseline and processing those measurements via least-squares.
Transform, the company's second software product, is a retail product designed to meet a number of deferent types of transformation needs, the most prominent being the analysis of prior survey by best-fitting it to the evidence found on-the-ground marking it.
What makes this product so unique is that it takes the statistically rich least-squares two-dimensional conformal coordinate transformation process, which utilizes a matrix of redundant equations each having four unknowns, and presents it in a format that belies the process' underlying complexities.