Services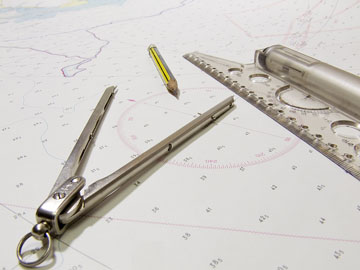 PrimaCode Technologies was founded by Dennis C. Drumm, a Professional Land Surveyor based in the scenic Berkshire hills of Massachusetts.
Early on in his land surveying carrier, Dennis recognized the lack off or need for better land surveying software. With his understanding of how land surveyors worked, his understanding of land surveying computations along with his educational background in mathematics, science and computers, he successfully developed most of the software needed for his land surveying practice.
Now, many years later, Dennis is building on those early successes along with his continuing with programming languages and science to develop commercial software products. One notable product, Transform for Windows, is a good example of what can be done with a knowledge of surveying and programming.
While software development is still a major priority, Dennis still manages to maintain a modest land surveying practice with his thirty some-odd-years years of experience working with land owners, their agents and representatives to help resolve their unique and interesting surveying related issues.

surveying issues
Dennis provides a wide range of surveying services to prospective or currant land owners seeking to define property boundaries, develop land, subdivide land, investigate rights, easements, and identify encroachments, to name a few.
General consulting
Dennis has also established a strong working relationship with lawyers, surveyors, engineers, architects, wetland specialists and others who represent the interests of land owners, assisting in there efforts on behalf of the land owner.